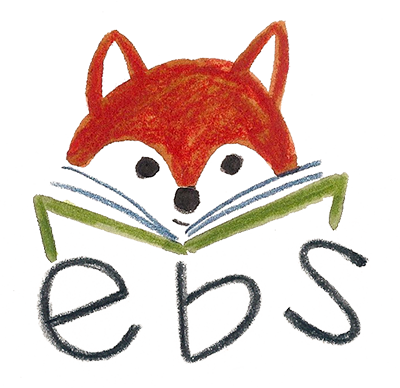 See who we are featuring this month in our Kid's Books section!
Featured
Illustrator
Shelley Hampe
Featured
Author
Nancy Churnin
Click a Book Cover to View Details
Crown: An Ode to the Fresh Cut
Author:
Derrick Barnes
Illustrator:
Gordon C. James
ISBN:
9781572842243
Published:
2017
Publisher:
Agate Bolden
Age Range:
3 - 8 years
Crown: An Ode to the Fresh Cut is a high-spirited, engaging salute to the beautiful, raw, assured humanity of black boys and how they see themselves when they approve of their reflections in the mirror.
Under My Hijab
Author:
Hena Khan
Illustrator:
Aaliya Jaleel
ISBN:
9781620147924
Published:
February 5, 2019
Publisher:
Lee & Low Books
Age Range:
4 - 8 years
A window into the world of a Muslim-American girl and the diverse women in her family and community. . . . Informative and genuine, the book offers much to learn about the settings and situations of hijab. --Kirkus Reviews
Count Me In
Author:
Varsha Baja
ISBN:
978-0525517245
Published:
August 27, 2019
Publisher:
Nancy Paulsen Books Penguin Group
Age Range:
10 - 12 years
An uplifting story, told through the alternating voices of two middle-schoolers, in which a community rallies to reject racism.
Dreamers
Author:
Yuyi Morales
ISBN:
978-0823440559
Published:
September 4, 2018
Publisher:
Neal Porter Books
Age Range:
4 - 8 years
Dreamers is a celebration of what migrants bring with them when they leave their homes. It's a story about family. And it's a story to remind us that we are all dreamers, bringing our own gifts wherever we roam. Beautiful and powerful at any time but given particular urgency as the status of our own Dreamers becomes uncertain, this is a story that is both topical and timeless.
Martin & Anne
The Kindred Spirits of Dr. Martin Luther King, Jr. and Anne Frank
Author:
Nancy Churnin
Illustrator:
Yevgenia Nayberg
ISBN:
978-1939547538
Published:
March 5, 2019
Publisher:
Creston Books
Age Range:
8 - 14 years
Anne Frank and Martin Luther King Jr. were born the same year a world apart. Both faced ugly prejudices and violence, which both answered with words of love and faith in humanity. This is the story of their parallel journeys to find hope in darkness and to follow their dreams
The Day You Begin
Author:
Jacqueline Woodson
Illustrator:
Rafael Lópe
ISBN:
978-0399246531
Published:
August 28, 2018
Publisher:
Nancy Paulsen Books
Age Range:
5 - 8 years
Jacqueline Woodson's lyrical text and Rafael López's dazzling art reminds us that we all feel like outsiders sometimes-and how brave it is that we go forth anyway. And that sometimes, when we reach out and begin to share our stories, others will be happy to meet us halfway.
Nancy Churnin
Nancy Churnin is the author of The William Hoy Story, How a Deaf Baseball Player Changed the Game, on the 2016 New York Public Library Best Books for Kids list, the 2017 Texas Library Association's 2X2, and Topaz lists. Manjhi Moves a Mountain is the 2018 winner of the South Asia Book Award. Nancy also authors Charlie Makes His Shot: How Charlie Sifford Broke the Color Barrier in Golf, winner of the Silver Eureka Honor Award, Irving Berlin, the Immigrant Boy Who Made America Sing, a 2019 Sydney Taylor Book Award Notable Book, The Queen and the First Christmas Tree, which is on the 2018 A Mighty Girl list, and Martin & Anne. Also by Nancy Churnin, coming in 2020, are Beautiful Shades of Brown, the Art of Laura Wheeler Waring and For Spacious Skies. She lives in North Texas with her husband, a dog named Dog and two cantankerous cats.
Express Booksellers is proud to partner with Author Nancy Churnin. She is available for school and Skype visits. Express Booksellers offers a great savings for all of Nancy Churnin's books. We can invoice your school and we offer free shipping. Nancy can do personalized autographs in your books before we ship.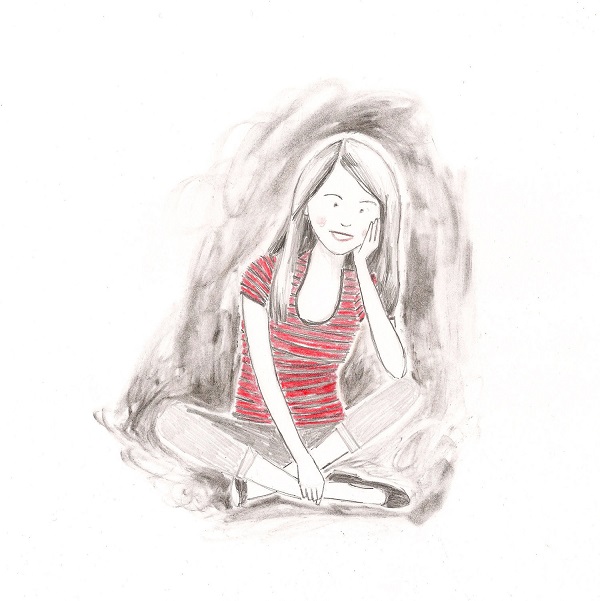 Shelley Hampe
Shelley grew up in the sprawling plains of a Texas, where she spent her days climbing trees, reading, drawing, and having long conversations with Cotty, her imaginary friend.
She later attended Texas A&M- Commerce and Texas Christian University, graduating with her masters in Studio Art.
We love our kid's page illustration and kid's logo Shelley created for our new website, and we are looking forward to someday featuring Shelley's first illustrated book.